Nick Jr. UK To Premiere 'Kid-E-Cats' In June 2018
Nick Jr. UK To Premiere 'Kid-E-Cats' In June 2018
This June, Nick Jr. UK and Ireland introduces viewers to Cookie, Pudding and Candy, three adorable kittens and the stars of the brand-new animated preschool series Kid-E-Cats!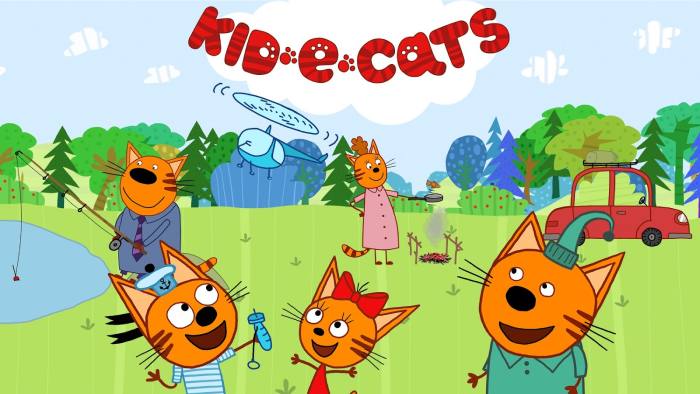 Kid-E-Cats (52 x five-minute episodes) tells the story of three adorable kittens: Cookie, Pudding and their kid sister Candy, who are always ready to jump into action with endless enthusiasm and energy. Their imagination knows no bounds, and these kitties create absurdly funny suggestions to solve their problems. Through life's little lessons, they learn to look before they leap — well sometimes!

Two episodes of Kid-E-Cats will air daily at 6:30am and 6:35am (with same day encores at 4:00pm and 4:05pm) on Nick Jr. Too beginning Monday 4th June 2018, and daily at 5:00am and 5:05am on Nick Jr. starting from Tuesday 5th June 2018.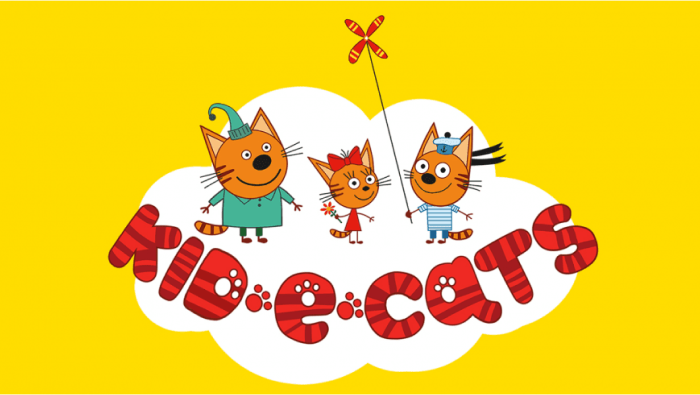 In the first ever episode, "Musical Birthday Card", it's Daddy's birthday and the kittens want to give him a musical birthday card just like he's always wanted. When they get carried away enjoying the music themselves they have to quickly think of another way to give Daddy his gift! Then, in "Movie Making", the kittens want to make a movie, and get their friends and family involved in the fun once they've worked out that they all need to take separate roles to work together.

Kid-E-Cats is based on an original Russian series produced by CTC Media and Studio Metranom/Metrafilms, which currently airs on CTC and Carousel in Russia. The English-language version is executive produced by former Zodiak Kids UK CEO Nigel Pickard, while Ceri Barnes (Floogals, Postman Pat, Casper's Scare School, Guess with Jess) serves as story editor, and is working with the Russian writers and creators of the show Dmitriy Vysotsky and Andrey Sikorsky. The series launched at MIPCOM 2016.

Nickelodeon International picked up the global broadcast rights to the first series from APC Kids, the children's entertainment distribution arm of London-based boutique financier and distributor About Premium Content (APC) in September 2017, and will air on Nick Jr. channels in 143 countries, including the UK, Benelux, Germany, Switzerland, Austria, Greece, Indonesia, Vietnam, the Philippines, Australia, India, South Korea and Russia. The Nick Jr. deal will see the toon reach more than 100 million international households.


About Nick Jr.

Where every day's an adventure, Nick Jr. is a top-performing commercial pre-school entertainment brand in cable and satellite homes. Launched in 1999 as the world's first channel dedicated to pre-school children, Nick Jr.'s programming includes beloved shows PAW Patrol, Shimmer and Shine, Nella the Princess Knight and Peppa Pig. Kids and parents can find lots of video clips, games, exclusive activities and downloads featuring their favourite Nick Jr. friends online at nickjr.co.uk and on the Nick Jr. Play app. Viewers also have the opportunity to catch up with the schedule through Nick Jr. +1. Nick Jr. is available on Sky 615, Virgin 715, through BT Vision and TalkTalk channel 318.


About Nickelodeon

The Nickelodeon Network is a top-performing commercial kids' TV network in the UK and Ireland with Nickelodeon channels available in over 13 million cable and satellite homes. Having launched in 1993 Nickelodeon UK comprises seven dedicated entertainment channels for kids aged 4-15 and their families, and is a joint venture between Viacom International Media Networks and BSkyB.