Kid-E-Cats purr on Nick Int'l
Kid-E-Cats purr on Nick Int'l
MIPCOM: Nickelodeon International has acquired the second season of CTC Media-produced kids' show Kid-E-Cats from French sales house APC Kids.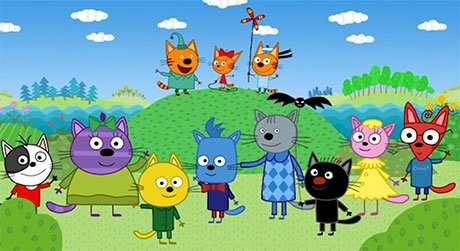 Kid-E-Cats is based on a Russian show from CTC Media and Studio Metrafilm
The 52×5′ season will air in more than 170 territories including the UK, Germany, Australia and India through the deal with Nickelodeon International. APC Kids is the children's entertainment arm of About Premium Content.
Based on the original Russian series made by CTC Media and Studio Metrafilm, the English-language version follows three kittens as they learn life lessons through comedic problem-solving.
The third season is currently in production following a commission from CTC, which launched its first children's channel, CTC Kids, earlier this year.